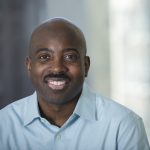 William Crowder is the Founding Partner of 42 Venture Partners, a seed stage venture capital fund investing in the technology that improves the way we work and live.  His firm is based in New York and is also an active investor in emerging tech hubs including Atlanta, Philadelphia, and Raleigh-Durham.
Prior to founding 42VP, William led the Comcast Ventures Catalyst Fund, a $20 million fund designed to invest in entrepreneurs of color.  While at Comcast Ventures the Catalyst Fund made over 70 investments and the portfolio includes several high growth companies such as Cuyana, AptDeco, Maker's Row, Partpic (exited), and LiveNinja (exited). During his time at Comcast, William was a partner at Dreamit Ventures, a pre-seed venture firm and startup accelerator where he worked closely with over 100 upstart companies.
Before becoming a professional investor, William founded a strategy and business development company that specialized in guiding traditional media companies into the digital world.  He formerly led strategic efforts at AOL, Thomson Reuters, and Radio One and was a strategy consultant at Mercer Management Consulting (now Oliver Wyman).
William has been named one of the "Great People Spearheading Change in Tech Investment" by Silicon Republic and has been recognized as an "Inclusive Entrepreneurship Champion" by the Case Foundation.
William holds an M.B.A. from the Fuqua School of Business at Duke University.  He also earned bachelor's and master's degrees in Computer Science from North Carolina State University, where he was a SAS scholar and IBM research fellow.  He currently resides in the Philadelphia area and is an aspiring amateur photographer.
---