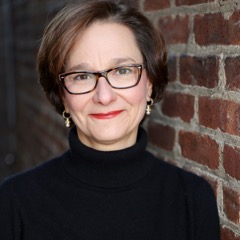 Deborah Gerstler Spanierman, AAA, is President of DGS Fine Art Consultants, Inc., a full service fine art appraisal company and private art advisory founded in 2008.  With nearly 30 years in the art business, Ms. Spanierman, has a wealth of experience that is invaluable to both new and seasoned collectors.  She earned her Art History degree from Barnard College/Columbia University and spent considerable time with Sotheby's in the department of American Paintings, Drawings and Sculpture followed by 10 years an Associate Director at Spanierman Gallery, LLC in New York. There she focused on sales and acquisitions of art among private collectors, corporations and museums as well as curating important exhibitions for the gallery and traveling venues.
Ms. Spanierman, is a Certified Member and President of the Board of Directors of the Appraisers Association of America, the pre-eminent membership organization for independent appraisers of fine and decorative art. She prepares appraisals necessary for financial planning; insurance schedules; damage/loss claims; settlement of estate taxes for the IRS; determination of tax relief for the IRS in a non-cash-charitable donation; equitable distribution such as division of property in a divorce or business dissolution; disposition of collections or individual works and basis for collateral loans. Her appraisals comply with the highest standards in the field, known as USPAP, Uniform Standards of Professional Appraisal Practice. In a profession that is unlicensed, USPAP standards promote and maintain the highest level of public trust in appraisal practice by establishing requirements for appraisers that are accepted by such agencies as the Internal Revenue Service. Ms. Spanierman also adheres to the Appraisers Association's extremely stringent code of professionalism and ethics.
Ms. Spanierman advises collectors in the sale and acquisition of 19th and 20th American Art, Post-War and Contemporary and Fine Art Prints. Her art advisory services are confidential to protect clients' privacy. They include assistance in developing areas of interest for collectors, both new and experienced; advice on purchase and sale of works of art privately and at auction; market analysis, determination of value and sensitive price negotiation; evaluation of condition; research and documentation; assistance with framing and installation.
Ms. Spanierman speaks on issues relating to art collecting and valuation. She was presented at the Appraisers Association's 2009 National Conference entitled New Vistas in the Marketplace and on November 15th, 2011 participated on a panel entitled Beyond Valuation: A Practical Discussion of Stolen Art Issues and the Legal and Ethical Questions Faced by the Collector and Appraiser held at New York University's annual Art Law Day. She is also a Chubb Masterpiece ® Protection Network Preferred Provider, an Antiques Roadshow appraiser, and has taught as an Adjunct Instructor in the Appraisal Certificate Program at New York University's School of Continuing Education and Professional Studies.