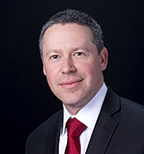 Prior to joining Ramius, Bradley Sussman was a managing director at Merrill Lynch, where he established hedge fund strategic allocations, model portfolios and provided accompanying advice and guidance to investors. He was a voting member of the alternative investments investment committee overseeing hedge funds, private equity and third party fund of funds. He was also Merrill Lynch's head of non-traditional mutual fund due diligence, leading fund sourcing and research, creating and managing both model and live portfolios and publishing a monthly non-traditional mutual fund guide.
Before Merrill Lynch, Sussman was a portfolio manager at Ivy Asset Management for over a decade and was responsible for managing $3.5 billion across 18 hedge fund of funds portfolios. At Ivy, he also served as a member of the investment risk management committee and product development team.
Prior to Ivy, Sussman worked as vice president of research for Bear Hunter Specialists. He began his career as a financial advisor associate at Sanford C. Bernstein & Co., where he serviced accounts for high net worth individuals, families, foundations, trusts and pension funds.
He received a BA in Political Science from Yale, and is a CFA and CAIA Charter Holder.