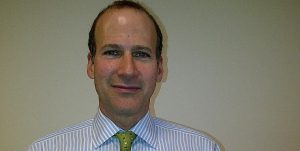 Stuart Birdt is a senior finance and investment leader with more than three decades of
global experience in wealth management, family office, equity research and investment
banking. Mr. Birdt has deep expertise in global asset allocation, manager due diligence
and selection, investment analysis and valuation, manager selection, as well as the
management of global financial services organizations.
Mr. Birdt is currently the Investment Officer at a single family office based in New York
where he develops and implements asset allocation, portfolio strategy, manager
selection and risk management policies across all public and private asset classes.
He started his career in investment banking at Goldman Sachs in New York in 1983
before transferring to their London office in 1991 and to equity research where he
covered the European telecom services sector. In this capacity, he was the senior
equity research analyst on the largest and most high profile European telecom IPOs
including Deutsche Telekom, which remains the second largest European IPO of all
time.
Mr. Birdt subsequently moved to Bear Stearns in London in 1997 where he founded and
managed their European equity research department in addition to leading their
European telecom research team. Prior to returning to New York in 2007 with Bear
Stearns to head their Latin American telecom and media research team, he was the
head of European telecom teams at Deutsche Bank and BNP Paribas. Following the
sale of Bear Stearns to JPMorgan in 2008, he joined an India-focused private equity
and real estate fund based in New York as their Chief Operating Officer and
subsequently assumed the role of Acting CFO.
Stuart Birdt received his Master of Business Administration (MBA) from Harvard
University with Highest Distinction (Baker Scholar) in 1987 and his Bachelor of Arts,
magna cum laude, in Economics from Dartmouth College in 1983. He is a CFA
Charterholder and a member of the Financial Accounting Standards Advisory Council of
the Financial Accounting Standards Board (FASB). He is an avid marathon runner, hiker
and skier. He has dual US/UK citizenship and currently resides in New York City.